Living as a tourist in Warsaw is fun...
From the scenic neighborhoods, to cafe's, to a mammoth of culture in the middle of the city; their's plenty to do and see in Warsaw at a discount, for free, and sometimes at a price.
Although the capitol offers a better way to pay the bills; as citizens, as a student, or as a visitor, we should always know what to ask, what to know and what to demand and learn from when getting a new job in a new city.
So here are a few questions to avoid getting … taken advantage of … at a new position. Here are the questions to ask yourself before searching for your dream job, a temporary position, a long-term commitment, or even for a barista at your nearest cafe.
Take a seat, grab a pen, and be honest enough to evaluate what you want and what you're looking for right now without the stress of scratching your head when you realize there's a chance you might not be getting what you deserve … or getting paid.
---
1. What should I be getting paid?
Apparently, you can't just type "what is the minimum wage in Warsaw," and expect the answer to be any less gray than some of these apartment complexes.
Varying reports can only speculate that people can expect payment per hour to go from 3 zl/hr – 20 zl/hr [depending on the job] and averaging out to about 5zl at most cafe's, restaurants, and entry level store jobs [oftentimes on top of a commission].
Is this legal? Sadly, yes. Although there's been a push to a mandatory 10 zl/hr universal minimum, Warsaw is not there yet.
Is there a way to go around this? Absolutely. This is the city to negotiate, shop around, haggle and trade your way to a better job.
How do you do this? Know your strengths. Do you know a second language? Do you network? Put in work. If it isn't this job, i promise that there are a hundred more open positions after this one.
Sites like Gumtree, Praca.PL, and even OLX can help you turn an hour at a cafe into a position with an employer in no time.
Before you sign though, make it stick. Ask for an "umowe o prace," or a work agreement. DO NOT hand over money and DO NOT sign something you haven't thoroughly read, re-read and asked about beforehand. This will avoid the whole "am i getting paid?" question after a month of putting in your precious time and energy into a position that respects you just enough to cheat you out of a paycheck.
Remember, if you feel like you're being cheated or taken advantage of, don't be afraid to address your employer respectfully or walk away when something isn't right.
Invest your time wisely and in the direction you need to take, don't waste your time with doubts.
2. Can I commute and sustain myself comfortably?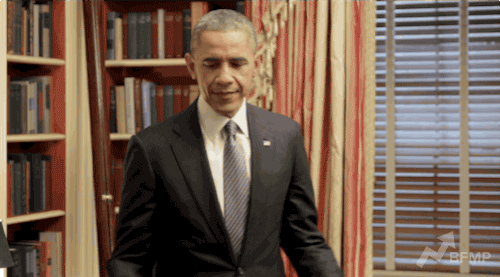 Does it take an hour to get to work? What is the cost of living in Warsaw? Am i willing to move? Is there a reward for compromising now, to receive a fiscal or positional promotion in the future? What's my budget? Can i have a life outside of work without compromising the things that are important to me?
I've had 3 jobs, went to school, abandoned a social life for a few months to be comfortable enough to take risks now while knowing i can afford a roof over my head. Was it worth the temporary hassle, yes. But devoting yourself to a 3-year position that cuts you off from those necessities might seem possible now, but won't seem so great 7 months in.
Know yourself. Only you can make this decision and only you have to live with it. You might not strike the ideal balance now, but experience and mistakes are the great educators of a well-lived life.
If you find a position that turns out to be a mistake, move on, learn from it, or change it for the better. You are an endlessly capable machine of ideas and possibilities.
These mistakes do not define you, they teach you. Learn to let yourself live.
3. What are the working conditions?
There's a line between the limit and excess and no one likes to play with that line more than employers.
Do you want to excel and test your capabilities? Absolutely. Do you need to work yourself past sleep, past anxiety, and deep into oblivion and self-harm? Absolutely not. Learn the balance by knowing what is expected of you, where you can shine, and where you're best left conserving your time and re-investing elsewhere.
Ask what the turn-over rate is. Is this a job that has employees leaving after a week, a month, or after years of loyal service?
Learn to full fill your requirements without giving a mile where an inch is needed. Do this by knowing EXACTLY what is expected of you. If you're job is to be an assistant to a photographer, fulfill assignments, clean camera lenses, be curious and inquire about the field. Don't waste your time on countless coffee runs, ESPECIALLY if this is an unpaid internship. Spend your time volunteering to help your boss at photoshoots, not at Costa Coffee.
Invest your time like seeds in the ground and watch your network, knowledge, and experiences grow. If this is a temporary job, the same applies. Do not invest your time into clean-ups after-shift that have you unpaid and up-late when you can be working on your own ambitions. By knowing what is expected of you, you'll know what to deny, invest, and learn from, without compromising time you could have experienced somewhere else.
4. Will I be proud of the company and the work I do here?
Separating yourself from your work is hard, and although you think it's something you can successfully hide for a while, your values and life experiences matter.
At some point you'll find yourself facing your values at work: How do i feel about equal pay? Cutting corners? Native advertising? Predatory lending? Food waste? Disagreeing with my boss, family, friends or co-workers? Can i stand for what i believe in or do i compromise here to get further?
Ask what the values of the company are. Ask about your work environment. Read reviews online or reach out via Linked In to see what previous employees have to say.
It's easy to sell and be a part of something you believe in, but sometimes we need to learn to work to get to that point in life as well. Trust yourself enough to know when to compromise, when to stand, and when to be forgiving when it's your time to learn or lose. But celebrate like hell whatever happens and DO NOT under any circumstances give up or let someone bully you into believing something that doesn't stand in line with who you are if you've decided to fight.
I've often noticed that people are willing to change or compromise when you can stand your ground and support your ideas without letting your emotions get the best of you.
Being an adult doesn't mean abandoning your convictions, but learning to live and deal with the consequences, whatever they may be. So trust the fire or learn to grow from the burn. 
5. Will this contribute to my growth?
Where do you want to go in life and what are the best opportunities to help you walk in the right direction?
Well, to be entirely honest, i don't believe we can ever truly set a path and follow all of the connections just right. We don't have the clairvoyance nor are we foolish enough to believe in a path without missed opportunities and detractions.
If life is a highway, and every exit is an opportunity, all we could ever really hope for is a sense of direction, the patience to know how to handle the detours and flat tires, the rationale to allow for rest, and the courage to know when to accelerate and when to pull on the breaks before getting to our final destination.
The things we can consider are the things we already know about ourselves like: What environments have previously catered to growth? Fast paced or slow and steady? Do i have the skills to thrive and succeed? Will i drown in over-compensating for experiences i was too afraid to admit i didn't have?
Utilize your talents, offer your skills and ask for the resources you need if they are not given to you outright. Contribute to the environment you've chosen to devote yourself to.
If you're a barista aiming for more, manage your time but also learn people skills at work. If you're a student, search and be curious in internships and work-study's. THIS is the time to mess up and learn and learn to tame your pride. If you're switching careers or looking to work in a new country or city, offer your experience – new perspectives and your experiences are your greatest strengths. People literally work years to have what you already have flowing so freely.
KNOW YOUR WORTH and respect and trust yourself enough to give yourself room to grow. You are capable of every step you make and every consequence. The rejections, promotions, disagreements, rewards are all part of the journey; no one step defines you. You are growing every day.
---
Are there any other potential problems you can foresee in accepting a job? If so, how have you avoided them and/or overcome them? Additional comments or suggestions to the list can be mentioned in the comments, or on our Facebook or Meet Up Page.
---